Building in the Cloud
Building Web Projects in the Cloud for Creatives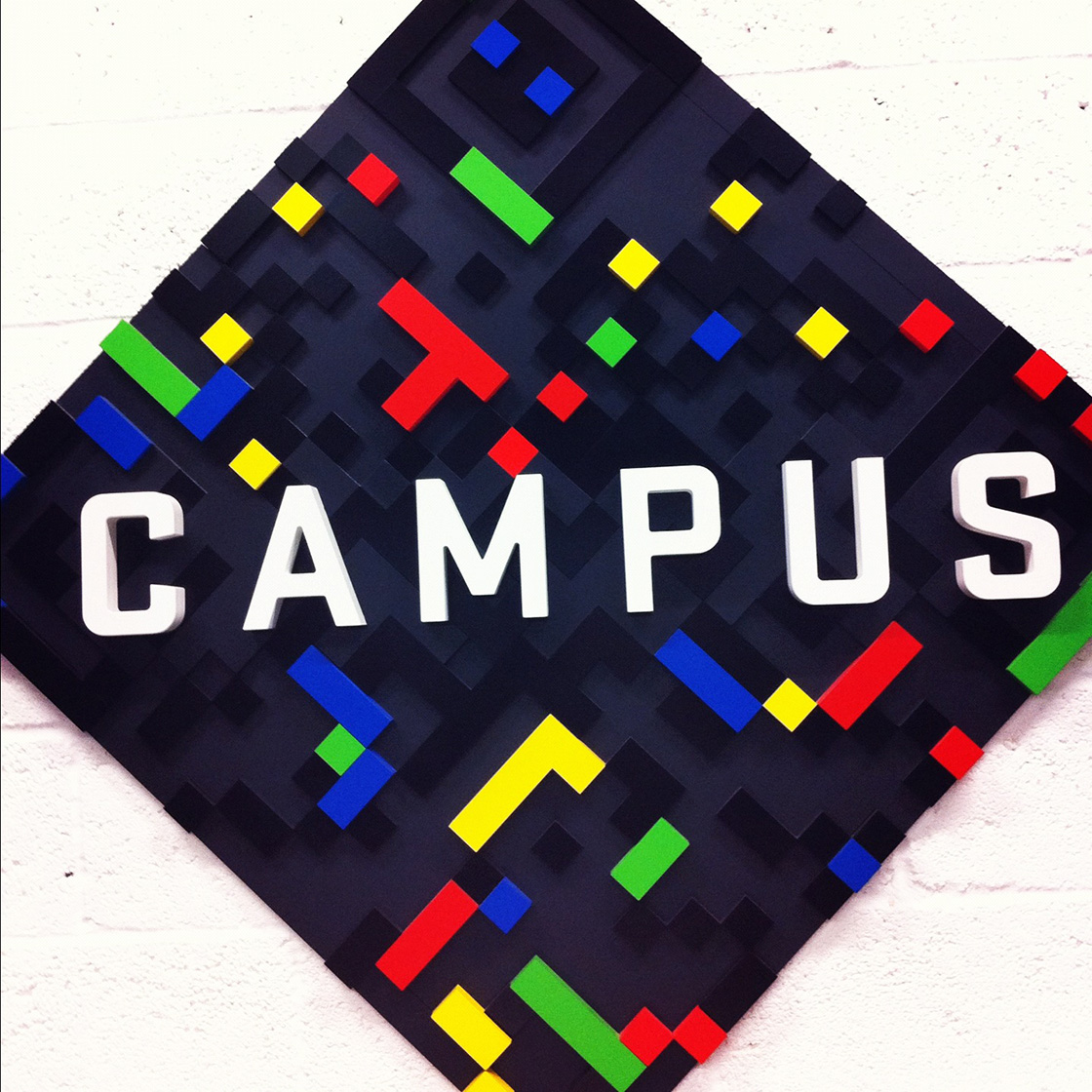 Join us either here at Google Campus London or on this liveblog to hear MODX Founder Ryan Thrash talk about building websites using MODX Cloud.
Now, this event is mostly being liveblogged just so Shaun McCormick can make fun of Ryan Thrash. Ok here we go.
[LIVE]
08:42:06 - Applause from the crowd and that's it! Who's buying me drinks?
08:41:54 - Talk to Ryan about becoming an ambassador!
08:41:44 - All MODX Clouds are advanced installs so if you want to move the manager you can. Kevin is sending himself an email to remind himself about a feature to add this as a click-button in the Cloud Dashboard.
08:39:57 - Like most things in MODX, the Templating Syntax (parser) is able to be overriden.
08:34:56 - MODX Cloud is not completely out of beta but you can purchase production clouds. Will be out of Beta at the end of the year.
08:34:00 - Ryan admits he'd love to see a jQuery based Manager :)
08:32:01 - Question from the crowd, when will ExtJS die? (everyone laughs)
08:31:25 - Kevin talking about how redunancy will work, basically there will be redunancy incase a server goes down.
08:31:04 - Moving to global IPs right now for MODX Cloud.
08:30:50 - Kevin talkingabout how MODX Cloud has a goal of allowing you to setup up VPS so you can purchase one and install as many production clouds as you want.
08:27:42 - Oh by the way there's Google Apps for domains to host your email. Free for up to 10 users!
08:27:13 - Kevin doesn't want to be responsible for email beacuse he doesn't want your Aunt calling him asking where her recipes went.
08:26:14 - Some major feedback has been put it in my country and give me email.
08:25:17 - MODX Cloud still wants to get more server infrastructures in places like Russia, Germany and France.
08:24:22 - Softlayer network is really brilliantly done. It has the ability to transfer data from any of it's endpoints around the globe internally, so much faster than over the general internet. People in Thailand are seeing MODX Cloud servers in Dallas with faster response times than servers in their neck of the woods. 
08:23:19 - Kevin is running 2.2.4 on his present.spacebear.modxcloud.com site. Maybe he's avoiding some of those 2.2.5 bugs :o
08:22:00 - Static Files to elements is the idea that you could build a tree structure of static files and they'd automatically be added to the MODX manager. This would be awesome for checking out from GitHub for example
08:19:09 - One really cool idea from hte community is anytime that you're in a resource and it see's a chunk for example, clicking hyperlinks to edit that chunk
08:17:04 - Innovation part wrapped up.
08:16:29 - In Manager Upgrades - the ability to upgrade the software itself from within the manager (this still scares me)
08:15:12 - complex.com is a really big website powered by MODX!
08:14:31 - Media Management is do for an upgrade. I think I even know the guy Ryan is planning on having do this ;)
08:13:50 - Content will kick your ass. Trying to make MODX help you start content curation sooner in your process.
08:13:25 - Resource ID Refactoring is on the roadmap to make resources more portable for dev/stage/prod migrations
08:12:43 - The Revo manager today is a lot like Photoshop, really deep but once you get used to it, it's awesome. Ryan wants to make it easier to just get-in-and-go.
08:11:46 - MODX 3 aims to drop the revolution name, completely rebuild the Manager, actaully have multiple managers (say one for develoeprs and one for designers)
08:11:12 - FE Load Optimization (over my head)
08:11:00 - Media Sources as streams (YouTube bracket syntax for embedding YouTube videos for example).
08:10:23 - Generating settings that apply to certain user groups is on the roadmap
08:09:08 - Talking about versioning (VersionX vs XVC). XVC is currently internal but Ryan says it will be eventually be released. (I've seen it, it's great should solve over 90% of versioning scenarios and needs)
08:08:54 - Some UX improvements are on the roadmap for ACLs :)
08:08:30 - Elements to files is the ability to generate files off of elements in your system so you can put the under version controlling
08:07:16 - MIGX (Array Template Variables) are on the roadmap to be native in MODX Revolution.
08:04:40 - MODX looks to shorten areas like reusing peices of content, adding capabilities and functionality to the content management system (setting up users, user permissions....you can do this once and create a "boilerplate" snapshot)
08:04:22 - Kevin's process: Internals things taht we do that need to change / improve, Improvements Things the product does that our users use that need to change / improve, Innovations things our users do taht do not exist in our product, but really, really should, Inventions thigns that our users do not do that they might if we made them possible
08:03:04 - Moving onto the Innovation part of the presentation. 
08:02:18 - They don't say "buggered" in Texas.
08:01:36 - Spinning up a new developer cloud from a Snapshot is essentially like unzipped it. That's how you grab assets out, dump the database, whatever you need to do
08:00:03 - Eventaully you will be able to pick and choose Elements sets, so more control than the current four templates.
07:59:10 - Kevin is going over the four templates snapshots. Complete includes all your files. Even the packages directory ;)
07:58:20 - You can install things like Wordpress and Vanilla forums if you want because MODX Cloud gives you the familar SSH,PHP,MySQL combo.
07:57:40 - Send requests for third party addons to kevin@modx.com
07:56:27 - Discuss got build, rebuilt, and re-rebuilt. Should be released before the end of the year.
07:55:46 - Discuss is MODX powered forums and Kevin is working on an installer for this in MODX Cloud.
07:55:23 - Kevin showing how easy it is to install phpMyAdmin (takes about 7-8 seconds)
07:54:32 - Kevin mentions he'd like to add a Wordpress Installer to MODX Cloud. No seriously he did.
07:53:41 - Ryan Thrash asks about that Evo to Revo convertor again.
07:53:26 - Request for MODX Evolution support in MODX Cloud.
07:52:40 - If you want a MODX Cloud demo Kevin is happy to give you a demo, especially 3am Dallas time.
07:52:00 - Some comments rolling in. Realizing it would be great if LiveBlogger also updated comments asynchronously. 
07:51:02-  Admin users for the MODX Manager can be created directly from MODX Cloud dashboard so you never have to worry about getting locked out again.
07:50:22 - In MODX Clouds all of the accounts are linkable and unlinkable so you and your clients can get divorced. No pre-nump needed. Seperate billing, seperate accounts, they add you as an authorized admin so you can push changes live. It's great.
07:49:05 - MODX solves this both by allowing you to upgrade MODX with a click of a button and easily allowing you to spin upa  development cloud so you can test for breakages first. Cool!
07:48:30 - Upgrading MODX can be a pain, especially if something goes wrong.
07:46:53 - This is my kitten.
07:46:10 - With MODX Cloud we automatically backup your website everynight. It's also a click of a button to make Snapshots or backups on demand.
07:45:02 - Real world scenario: I deleted our logo can you get it back for me? Situations like this can be a major pain and take up to three hours. Why is the data so far away?
07:45:02 - Time is money, you make websites for a living. Ya?
07:43:30 - (Talking about Solr and speed). Basically MODX Cloud is fast, ok?
07:42:54 - MODX is free to download but not to make. Cloud helps fund more bodies. Live bodies.
07:42:50 - MODX Cloud is designed specifically to save you tons of time. I can attest to this
07:41:50 - MODX Cloud is a toolkit that helps you compliment websites more than it is a hosting solution
07:41:03 - Kevin wants to here what people want in the Content Management System, but only after he droans on about cloud for a while.
07:40:20 - Kevin doesn't spend a whole lot of time in the forums. He's responsible for all the tech at MODX. No pressure.
07:40:05 - Ryan turns it over to Kevin to talk about Cloud.
07:39:15 - Ecommerce is really important and there is not a solid e-commerce solution today with MODX. A fire has been lit to get this going
07:39:00 - In Revolution there's a lot of arbitrary complexity that is still really silly 
07:38:25 - Jason know owns the CMS, MODX Revo. 
07:37:54 - To be an ambassador you need to host 6 meetups a year and commit to a full year. Where do I sign?
07:36:53 - Ambassador program is kicking off and it's about fostering more MODX meetups. Like this one! Idea is you don't have to cross oceans (or make "massive efforts" as Ryan said this time, his oceans analogy was better) to get a room together to talk about MODX
07:35:36 - New MODX Forums are going to have some pretty interesting points and scores for Leaderboards. I'm sure Bob Ray won't mind
07:34:51 - MODX Cloud is how MODX is going to fund making MODX better. So signup!
07:33:00 - MODX Around the Globe
07:32:40 - MODX is looking for Ambassadors. I already called Portland!
07:32:50 - Half of modx.com traffic comes from Europe.
07:31:51 - Not even gonna try and type what Ryan just said. Something about cheese sticks and I dunno...
07:31:35 - MODX gets a million downloads per year!
07:31:24 - MODX is going to release the code behind the forums!
07:31:05 - Get invovled on the forums!
07:30:52 - Can MODX do this? Fast answer Yes. Always.
07:30:06 - Andrew Smith is here.
07:29:30 - Ryan blames Dustin for making the MODX Cloud manager extra good and extra not ExtJS
07:29:00 - We launched the new forums at MODXpo (with a big red button)
07:28:30 - modx.com is at about 3 million visits per year. 
07:26:42 - We had 174 people physically show up at MODXpo in Utrecht, Netherlands! And Absenthe.
07:26:18 - At the end of the day MODX is about helping people build amazing experiences on the web
07:25:11 - Ryan has a theory the world is moving away from brick and mortar and towards bits and bites
07:24:37 - A little Flash bashing by Ryan (world's smallest violin plays and I shed a tear)
07:24:02 - MODX allows you to output whatever format you wish (HTML,XML,JSON)
07:23:07 - One of the MODX core philosophies is not to make bets on half of the users (unless it's ExtJS in the manager hehe)
07:22:20 - What's the one thing that makes MODX different? That's Creative Freedom. You don't have to compromise your vision, future technologies already supported
07:19:41 - Microsoft ironically sponsored the conference. JP second guesses all his Microsoft bashing
07:19:21 - First MODXpo conference May 10-11, 2010 in Dallas "yee-ha" Texas
07:18:29 - More Packt awards from Packt Best Overal 2nd (tie) and Best PHP Finalist
07:17:48 - April 2008 MODX Revolution is released. Had that one weird MODX logo haha
07:17:05 - Ryan realizes MODX could be more than just a tool to build websites in 2007
07:16:05 - MODX wins Most Promising Award at CMS Awards '07. First award from Packt Publishing.
07:15:28 - Even back then though, MODX gave you complete control over the final markup. Something many CMS still don't do to this day (Wordpress, cough cough)
07:14:53 - First production release was Oct 2005 with 0.9.0. Ryan remembers no sites he built with it. haha
07:13:35 - MODX started in 2004 because Ryan wanted a platform that let you control your content with CSS. Funny to even here that outloud
07:13:11 - I raise my hand saying I'm new, Ryan tells me to put my hand down
07:12:47 - Time for the stuff people already heard in Utrecht ;)
07:12:33 - (Andy doesn't count)
07:12:05 - Ryan is asking the crowd when they started using MODX. We got some 0.9.6 folks here (I'm 2.0.8 myself)
07:11:40 - Kevin takes care of all the nasty bits that scare Ryan
07:11:13 - Ryan introduces himself and Kevin Marvin
07:07:45 - Got a pretty nice crowd here
07:04:30 - One nice thing about being at Google is I can have a USB cord running to my iPhone in my pocket without being ashamed of looking like a robot
07:00:40 - Now that we have more than 5 people tuning in at once, thanks to Hamstra for the optimization help. Prob woulda crashed already
07:00:08 - People still coming in, waiting on a few